Headway Celebrates 40 Years and launches Challenge 40
This year will see Headway – the brain injury association turn 40.  Headway will be spending the year celebrating all that it's achieved over the past four decades while redoubling efforts to support people living with the effects of brain injury today.
The Headway story began in 1979 with the incredible vision and inspirational efforts of a small group of people who believed a life worth saving should be a life worth living.  Over the years, the charity has have grown substantially.  Today, its network of groups and branches extends across England from Cornwall to Carlisle, in Wales from Cardiff to Conwy, from the Scottish borders to the Highlands, and throughout Northern Ireland (Headway North Cumbria was founded in 2003).
With the help of its supporters, Headway:
provides more services for survivors, families and carers than ever before.  Services such as its Emergency Fund, which provides grants to help families cope with the sudden practical implications of brain injury, and the Brain Injury Identity Card.
helps thousands of people every year via frontline services such as its nurse-led freephone helpline and its award-winning free-to-access publications.
launches new local Headways across the UK, while supporting its network of groups and branches as they provide vital social support and rehabilitation programmes to survivors, families and carers in their communities.
continues to increase understanding and awareness of brain injury, while challenging those in authority to ensure better services and support are provided for survivors, families and carers.
continues to launch new campaigns, ranging from concussion awareness through to Right First Time, which is driving changes to the disability benefits assessment system.
Every 90 seconds, someone in the UK is admitted to hospital with an acquired brain injury-related diagnosis.  That's around 350,000 people – an increase of 10% since 2005.  With brain injury often requiring long-term – sometimes lifelong – support, pressure on Headway, on a local and UK-wide level, is growing year-on-year.  But that only makes Headway more determined to provide support, protect vital services and speak up for those affected.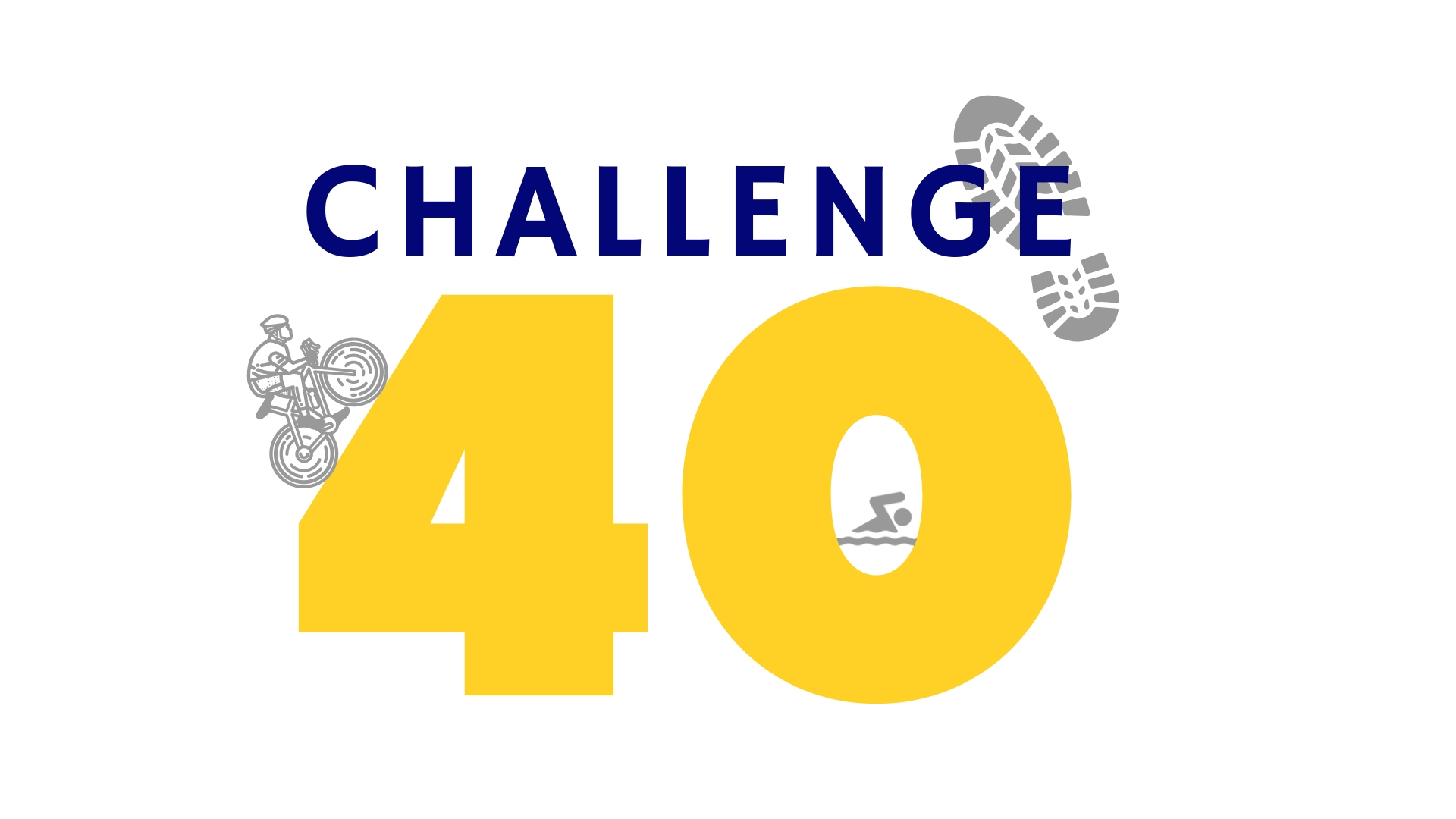 Knowing that there's still so much more to do Headway has launched an initiative – Challenge 40! in which fundraisers are invited to undertake an activity of their choice as long as it involves the number 40.  Examples include:
Give up 40p for 40 days
Walk or run 40 miles
Hold a 40-question quiz night
Swim 40 lengths of a pool
Host a 1940s-inspired party
Play 40 holes of golf in a weekend
Have 40 people fundraise £4,000, with each participant setting a £100 target
Bake 40 cakes and host a bake sale
Headway North Cumbria members and supporters are invited to reflect on this initiative and let the Committee know of any fundraising ideas that they might have or wish to be involved in.