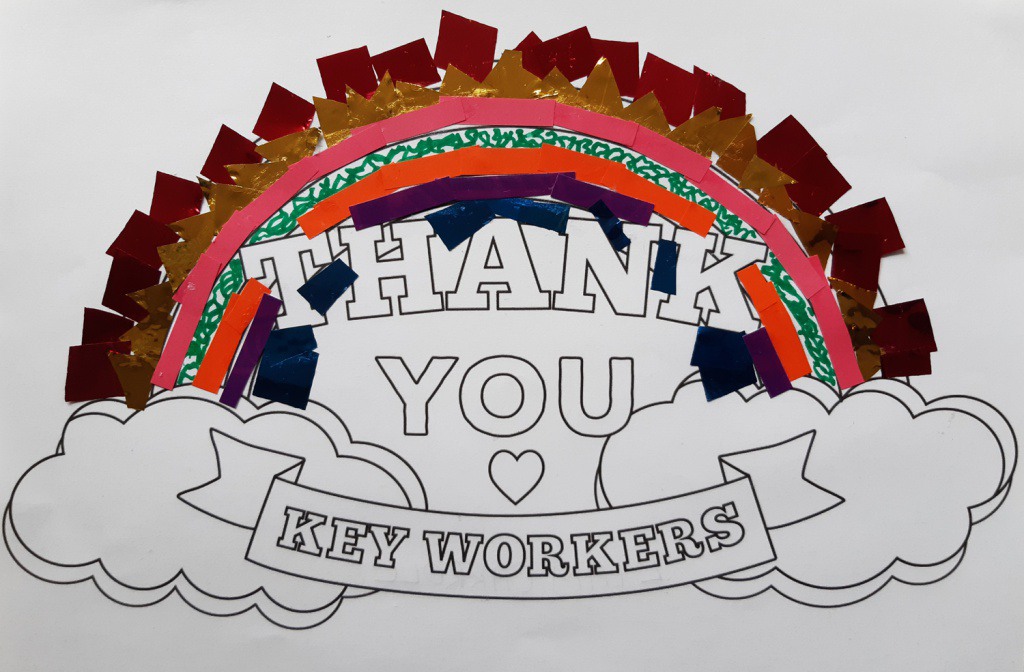 As we approach the next phase of lockdown on 1 June 2020 we look back at what our members have been up to since Hats at Home for Headway on 15 May 2020.
The usual activities continue to be popular with our members.
Baking ….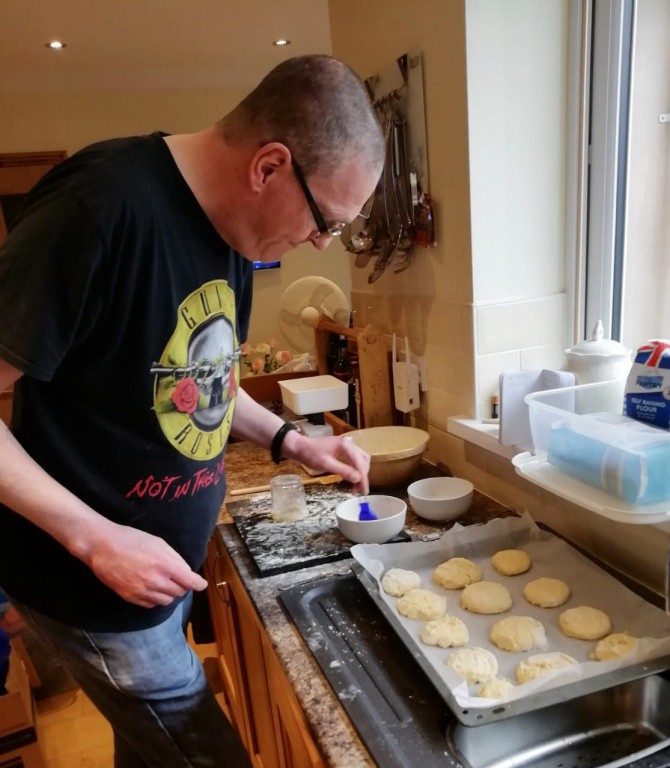 jigsaws ….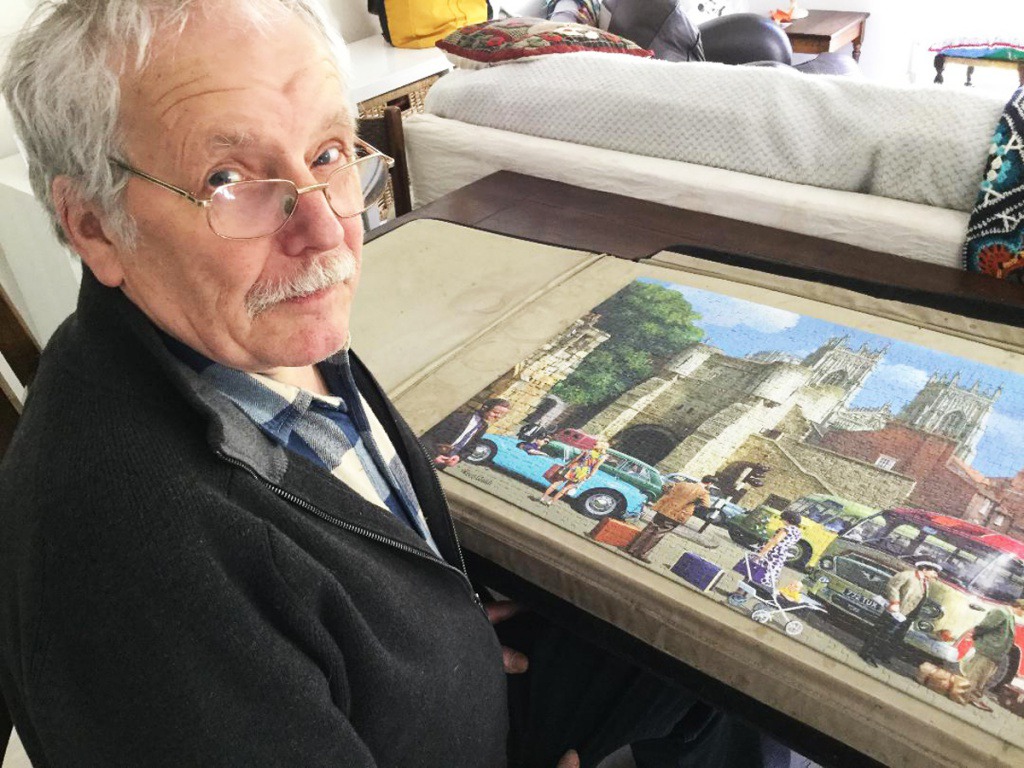 and crafting activities are happening across North Cumbria.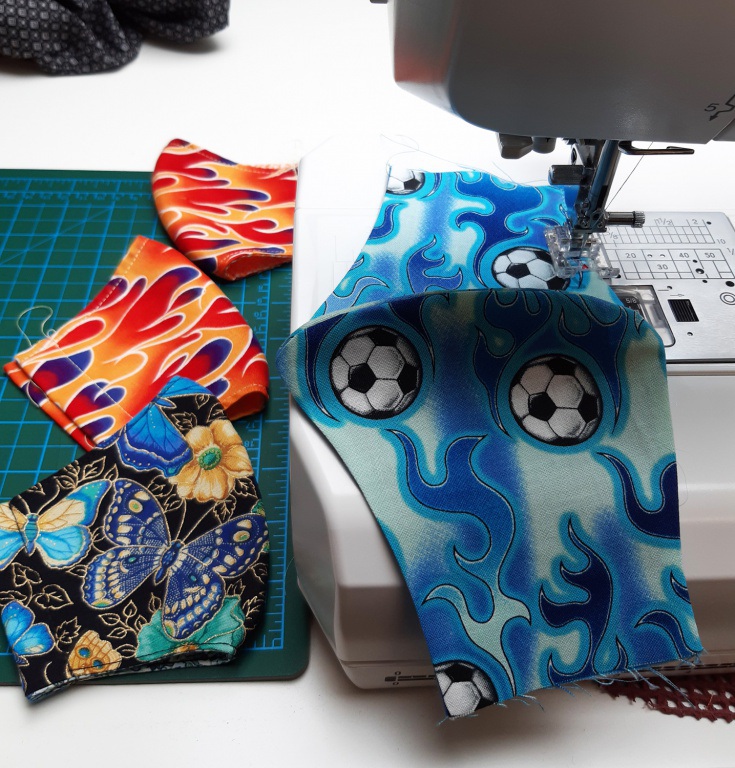 Some members have completed the recently published Headway survey . The survey is investigating the impact of COVID-19 and how the subsequent lockdown has had an impact on adults with brain injury and their carers.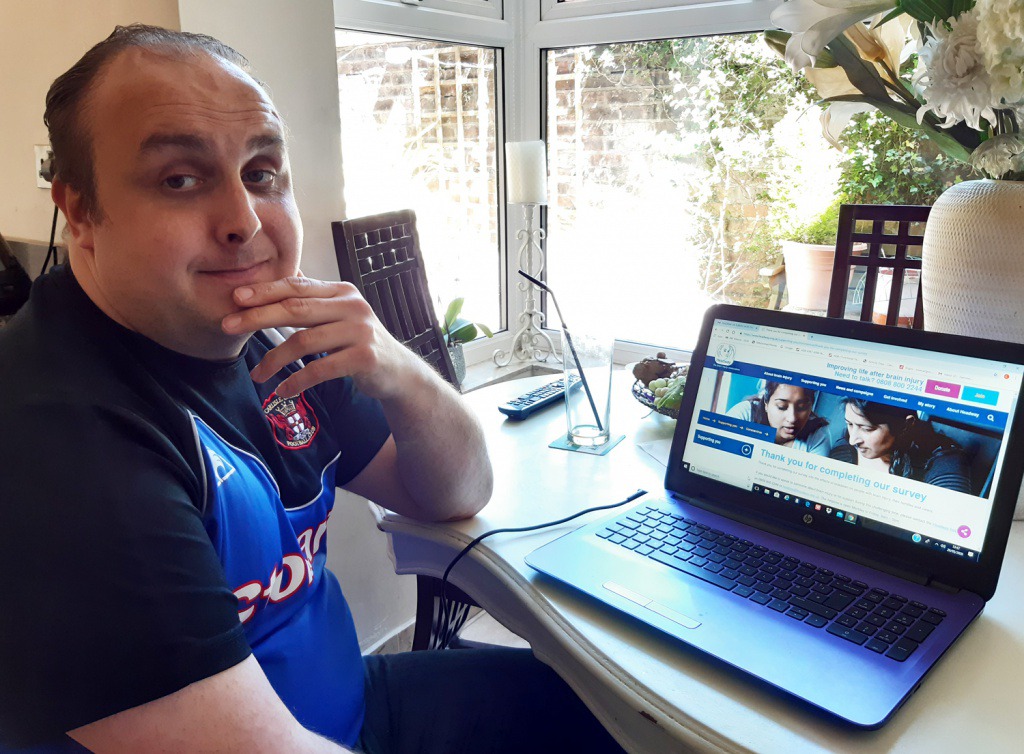 For some the wait for hairdressers and barbers to reopen has become too much and they have resorted to DIY hairdressing. In this instance it is unclear as to whether it is the novice hairdresser or her client that is the more concerned ….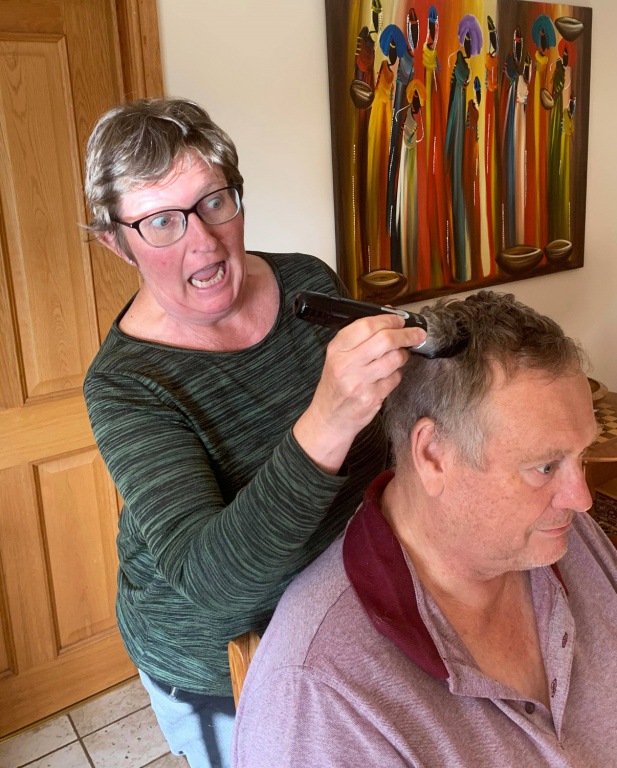 Many support the weekly Clap for our Carers event – with some marking it in their own way …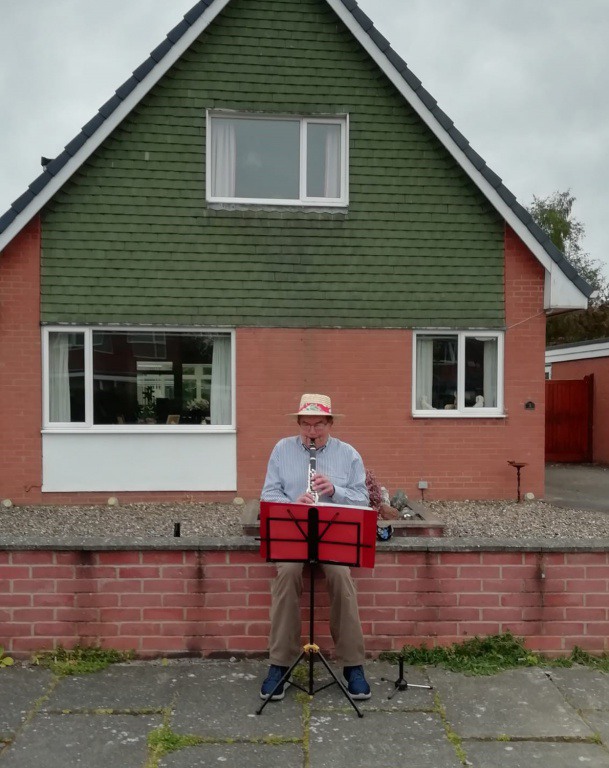 We are aware that for many of our members the lockdown is proving challenging and that many of the activities that they would normally enjoy, including our own Day Centre, are not currently available to them. The Zoom meetings that we hold every Monday in place of our Day Centre sessions are proving to be increasingly popular with up to 10 members attending most sessions.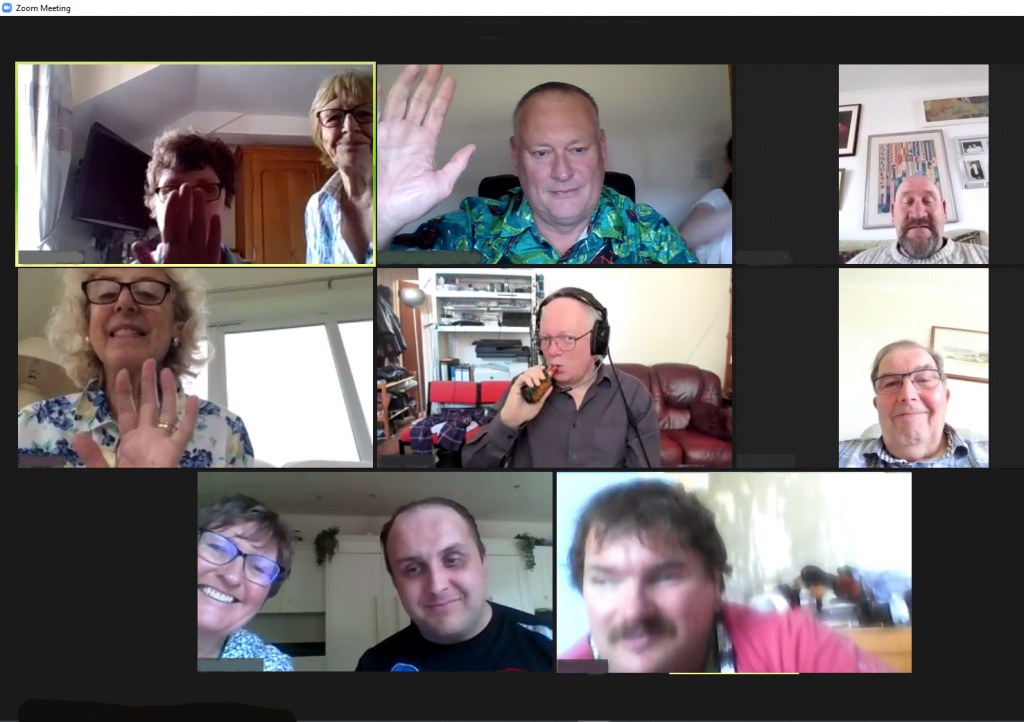 This continues to be a challenging time for many but we are delighted to see so many of our members adapt to the current circumstances, try out new activities, and work on their own projects. A big thank you to the family members and carers who are keeping our members safe and helping them cope in these extraordinary times. It is hoped that the upcoming changes in lockdown regulations will ease the pressures on our members and allow them to return towards some kind of normality. Well done to all.
Our helpline remains available for any member that might need assistance, or just someone to chat to.
Further photos of the activities that our members have been doing can be found in the gallery in the Photo Album entitled Two More Weeks of Lockdown. The gallery can also be viewed below: