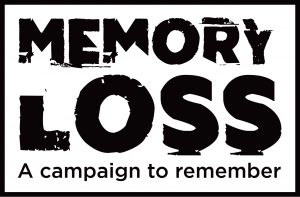 Memory loss is one of the most commonly experienced effects of brain injury and can have a profound impact on the lives of survivors and their loved ones. In the last year, memory was one of the most prevalent issues callers mentioned when ringing the Headway Helpline. 
Memory loss: A campaign to remember aims to raise awareness of the ways in which memory problems can affect brain injury survivors and their families.  It explores the impact of memory on relationships, recovery and returning to work.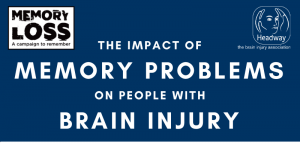 Memory problems after a brain injury can be life changing and are very different from the usual, everyday memory frustrations many of us experience.  They can make a survivor feel alone, angry and confused and can impact every aspect of their life.

A study released as part of Action for Brain Injury Week 2020 found that the issue of memory loss is widely misunderstood, with more than 2,000 respondents labelling their experiences as frustrating, confusing, devastating and debilitating.
Study findings
70% of brain injury survivors struggle to recall personal memories, such as their wedding or the birth of their child.
65% of brain injury survivors feel that their personal relationships have been affected as a result of their memory problems.
85% of brain injury survivors feel that memory problems have a negative impact on their life.
72% of brain injury survivors feel that the people in their life don't understand their memory problems.
71% of brain injury survivors feel unfairly judged or treated as a result of their memory problems.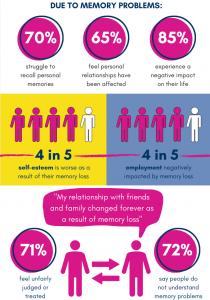 For those that wish to read it, the full study report can be accessed here.
These findings highlight the vital importance of raising awareness of this often-hidden effect of brain injury, with which many survivors continue to struggle with long after the initial injury.  It is a matter of real concern that so many brain injury survivors have told Headway that memory problems have had a profound and negative impact on their lives.
Headway has produced an animation in response to the findings of the survey.  By doing so Headway are attempting to raise awareness of the disabling effects of memory loss and improve life after brain injury.   The animation tells the story of Tony, a father who sustained a brain injury in a car accident.  After waking from a coma, he didn't recognise his family and closest friends.  The animation goes on to explore themes of relationship breakdown and the frustration of not remembering everyday events, while taking the viewer along a journey as Tony and his family try to get to grips with a new way of life.  Importantly, the animation gives brain injury survivors and their loved ones guidance on seeking support – whether that be through ringing Headway's nurse-led, freephone helpline, accessing information on coping strategies within its factsheets and booklets or contacting their local group or branch.  The animation can be viewed below:
For more information on memory loss and strategies for coping with memory problems please visit the website of Headway – the brain injury association by clicking here.