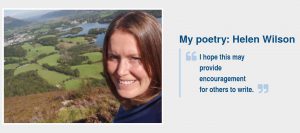 In a recent news article it was reported that Helen Wilson had taken to writing poetry to help her focus and aid with her recovery from a Traumatic Brain Injury. Helen has written a series of 12 poems which explore various aspects of living with a brain injury and provide an insight into some of the challenges she has faced and the strategies she has used to help.
These poems have now been taken up by Headway National and posted to the Creative Expression part of its website. This part of the Headway website is designed to allow Headway members from across the country to share artwork, videos, blogs, writing and other creative activities to express what living with a brain injury means with a view to helping others affected by brain injury. The Creative Expression part of the Headway website can be accessed here, or by clicking on the image below.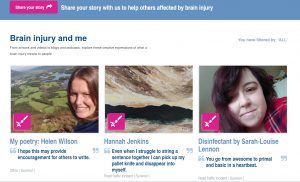 Headway has also chosen some of Helen's poems for publication to its Instagram account (headway_uk) as part of its #CreativeExpression series. These posts are really popular and give people a lot of inspiration so it is great that Helen's contributions are considered good enough for use in such a manner.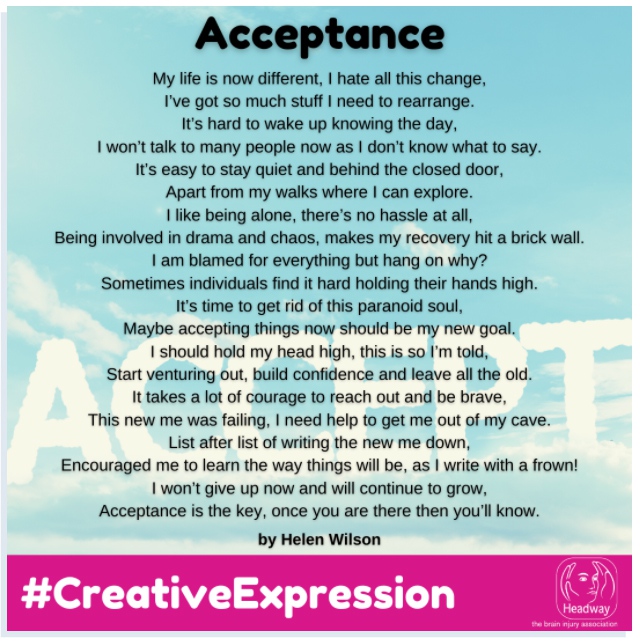 Click here to read more of Helen's Poems
Helen is delighted that her poetry has been picked up by Headway and she says that the publication of her poetry is helping her, has given her an incentive and makes her happy, but most importantly she hopes that her poems will also help others.
Well done Helen. We are proud of you.