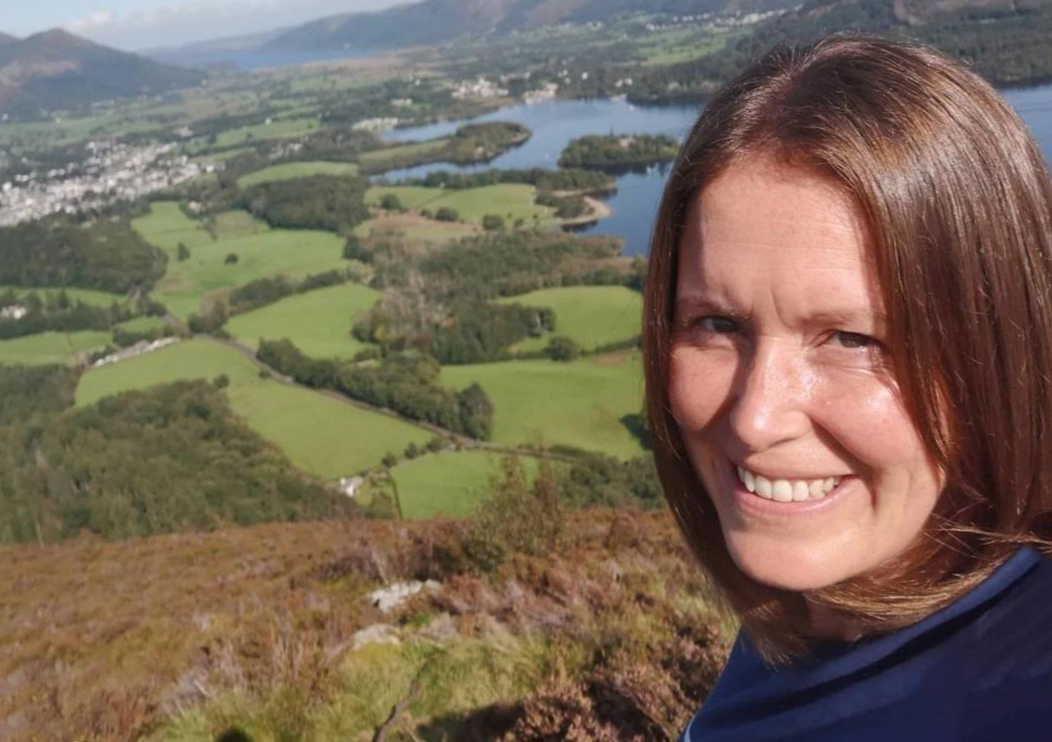 In a previous post it was reported that Helen Wilson's poems had been taken up by Headway UK and posted to the Creative Expression part of its website.  In addition to this Headway chose four of Helen's poems for publication to its Instagram account (headway_uk) as part of its #CreativeExpression series. These have proved very popular and at the time of writing had received 88 likes and a series of very positive comments including the following:
Lovely poems ?
So true ??
Don't worry.  It says a lot about the people who judge. Be proud of the person you are today. I've been there. Until they walk your path they really haven't got a clue  ?
Lovely poems ❤️  Since my brain injury I've been drawn to reading and writing poetry too. I find it very healing.
Just superb, so well done Helen on being so brave and writing this ?? xx
Very true words.
Fantastic poems…keep on building that new pathway ???
Helen responded, through Instagram, by writing "Thank to everyone for your likes and lovely comments, I have just finished typing my 18th poem now, I am only driven by my thoughts, your kind words are helping me too…. Helen"
In addition Helen was featured in November's edition of Headway News Bitesize Magazine.  Headway News Bitesize is free e-mail magazine that has all the latest news, features and information from Headway and highlights new articles that have been posted to the Headway website.
Encouraged by the support that she has received from fellow members of Headway North Cumbria and the wider Headway community, Helen has now finished a further 7 poems which continue to explore aspects of living with a brain injury.  They are published here first but will shortly be passed to Headway UK for use on its website and instagram account.
One of these poems, Don't Give Up, explores the need to keep trying despite setbacks:
Don't give up
Trying to mend is the hardest thing ever,
Each day you wake up due to pain from your sever.
You try and plan things to do for the day,
Disappointment often wins, you can't do things the same way.
Some days I couldn't do anything, Mum and Dad used to call,
I had to stay in the house, it was awful, I wanted to end it all.
After getting advice, I tried little tasks each day,
Once I started to understand things, nothing would stand in my way.
I found it hard to do everything, it's all time and having a goal,
You really have to want it and give it all your heart and soul.
At first, I was told I may not be able to horse ride,
Look at me now, back in the saddle bursting with pride.
I am conquering the Wainwrights, help a farmer with his sheep,
Even tried Mindfit Boxing, all creating memories to keep.
In summer months I cycle and swim in a lake,
Weather depending, the day is planned when I wake.
To some all this exercise make them think I'm ok,
I wish they all knew and didn't judge me this way.
The best way to describe it is, always find your way,
Have something to look forward to, when you wake up each day.
It will all be ok, take your time, don't give up,
Stay positive and always remember the half full cup!
Click here to read all seven of Helen's new poems
Helen's poems are clearly having a huge impact and we are extremely grateful for the fact that she has had the courage and confidence to share the fantastic writing that she has done with others.  Well done!
It is hoped that these new poems will continue to be of interest and of benefit to those living with a brain injury.  We would like to join Helen in thanking you for taking the time to read her poems.