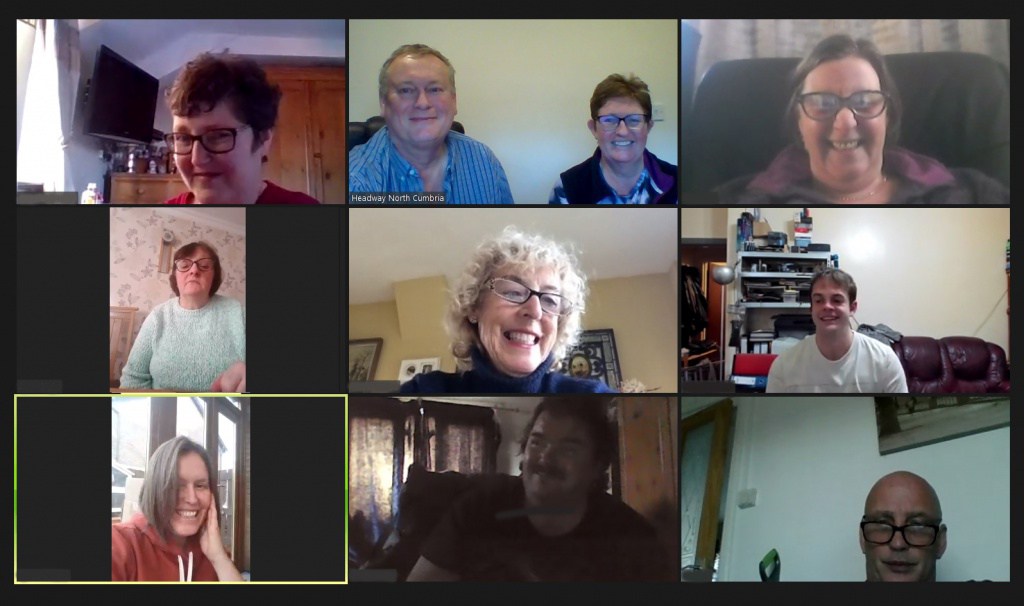 2020 has been a particularly challenging year as a result of the coronavirus pandemic.  In the early part of the year we were faced with a full national lockdown and since then have been required to live with a constantly changing set of rules and regulations designed to contain the virus whilst allowing for people to live with a little more freedom.  A rise in the number of coronavirus cases through the Autumn has, however, forced the government to reintroduce a four week Lockdown in England which started on 5 November.
As we reach the end of this second lockdown and the whole of Cumbria moves into Tier 2 (High Alert) of the new COVID-19 restrictions classification system we take a look at what our members have been doing to keep themselves occupied.  Despite the challenges of living in unusual and uncertain times it is clear is that our members continue to be resilient, active and creative.   Well done to all.
Environmental Projects
One member has been volunteering at the Cumbria Wildlife Trust's wildflower nursery at Houghton.  The project, called Get Cumbria Buzzing, is about growing wildflowers which will be planted out to attract pollinating insects, such as bumblebees, butterflies and hoverflies. She prepared and sowed four large trays of wildflowers, and found the activity both therapeutic and satisfying.   Social inclusion is a secondary aim of the project, and the site is laid out to be fully accessible.  The project has a regular volunteering day on Fridays, but people could go at other times by arrangement on a drop-in basis.  Most of the activities are in the polytunnel or potting shed so it is sheltered, but well ventilated and with plenty of space to social distance.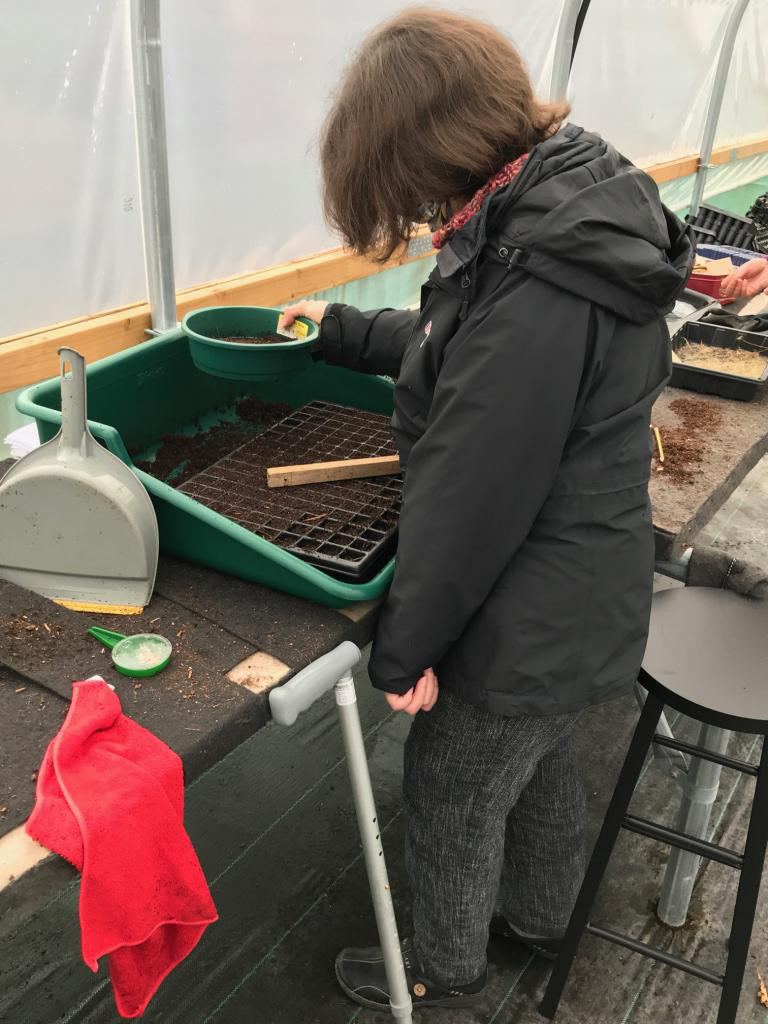 Knitting
Another member has been knitting and has completed a child's blanket and is now part way through a jumper for his wife.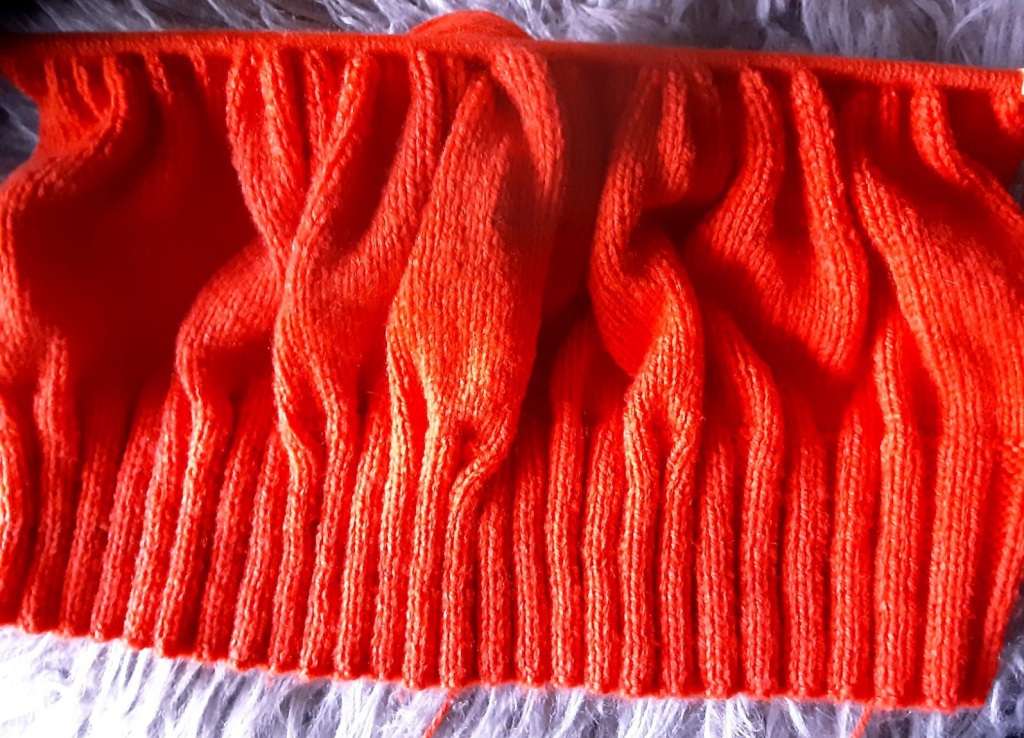 Sewing Projects
One of our volunteers has been making a range of face coverings in a couple of styles.  Her masks are made to order, and she offers a wide range of choice of fabric appealing to a wide range of tastes.  Animals and birds, particularly chickens, have proven popular but during the course of the last month or so emphasis has shifted to more seasonal themes – Halloween, Remembrance Day and now Christmas.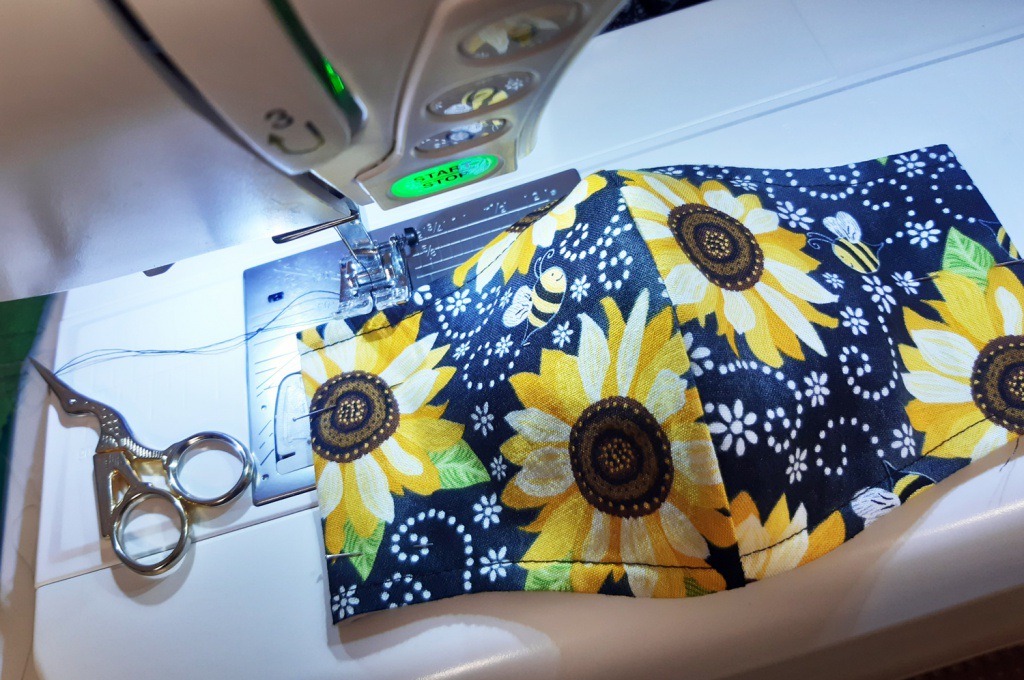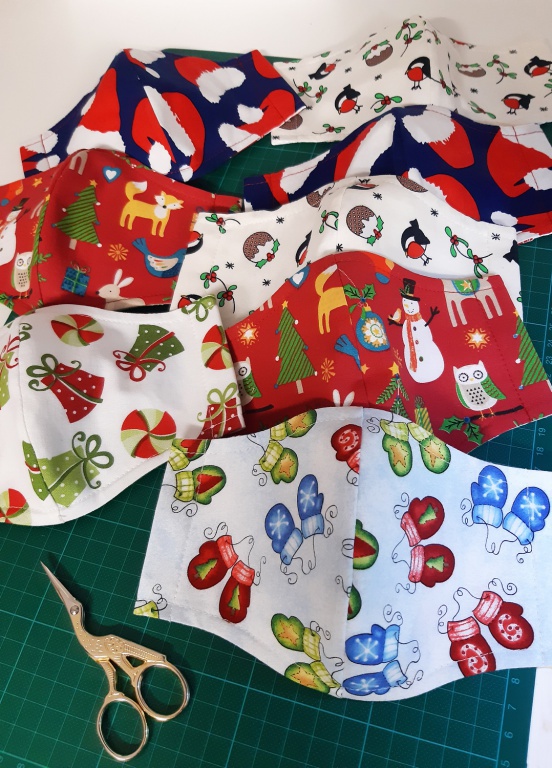 Creative Writing
Helen Wilson has taken to writing poetry to help with her recovery from a Traumatic Brain Injury.  So far Helen has written a series of 19 poems which explore various aspects of living with a brain injury and provide an insight into some of the challenges she has faced and the strategies she has used to help.  These poems have now been taken up by Headway UK and posted to the Creative Expression part of its website and on its Instagram feed.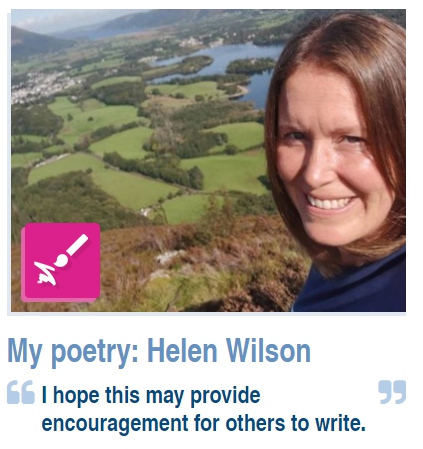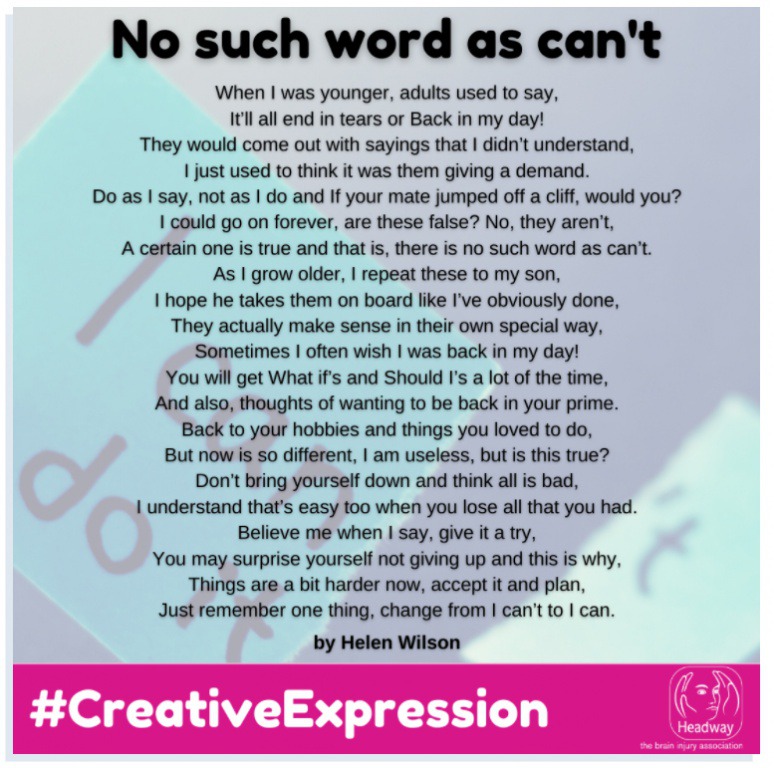 Keeping Healthy
The closure of gyms, swimming pools and other sports facilities has not stopped members from taking exercise with many turning to walking and cycling to stay healthy.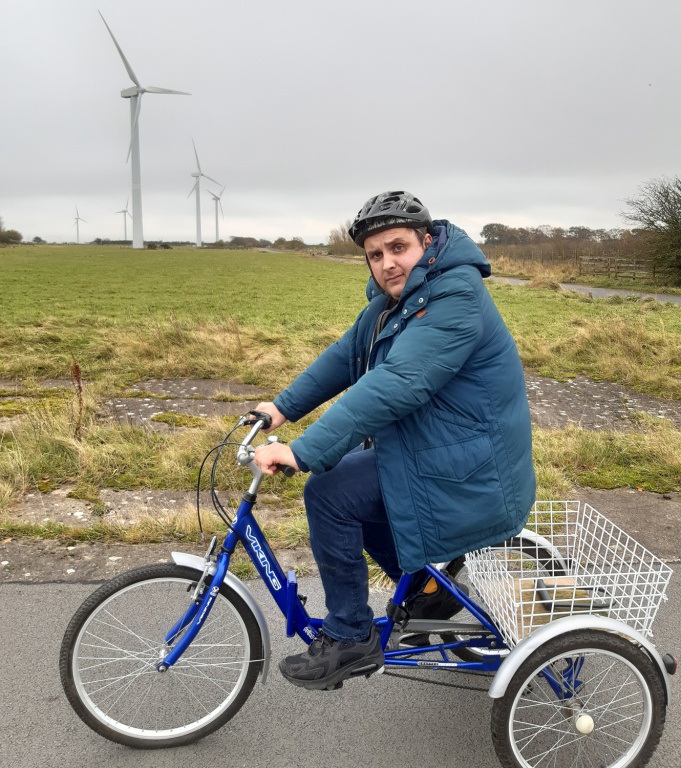 Zoom Meeting and Quizzes
We continue to hold informal Zoom meetings every Monday at 2pm and average about 10 participants each week for a friendly, fun and sometimes chaotic session.
In addition to this we have recently started holding a quiz for our members.  Hosted by our Treasurer, Julian Simpson,  quizzes are held every two weeks on a Monday at 4 pm.  Each quiz comprises 20 general knowledge questions, each of which has four possible answers to choose from.  One point is awarded for each correct answer with a maximum score of 20.  The quiz is proving popular but there is always capacity for more people to take part.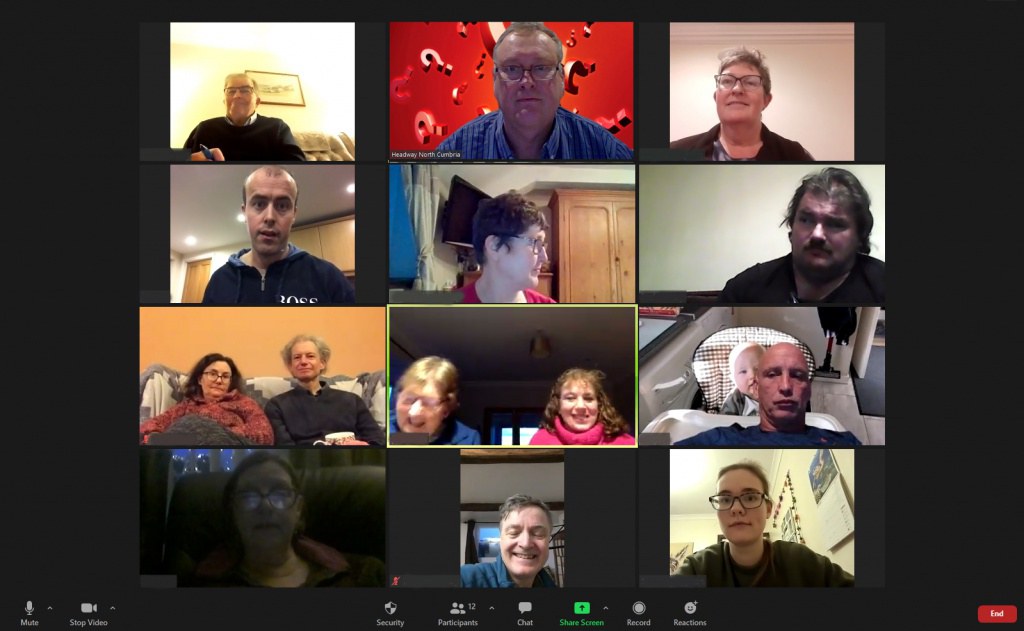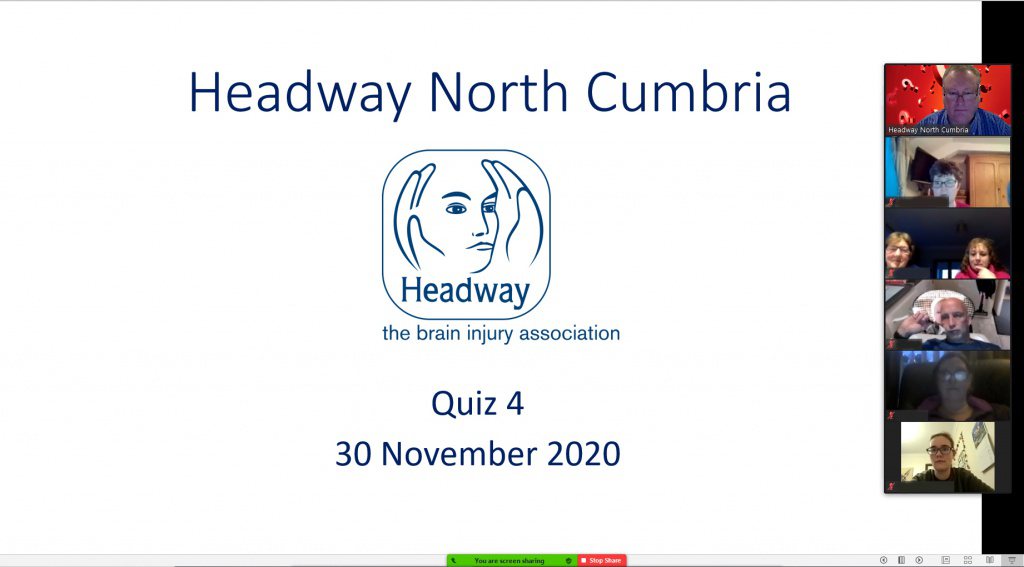 For further photos of what our members have been up to please visit the gallery in the Photo Album entitled Lockdown 2.  The gallery can also be viewed below: