Headway North Cumbria's Day Centre session on 11 April 2022 had an Easter theme to it. Instead of our normal range of activities the 32 attendees were invited to participate in a quiz, an easter egg hunt and a raffle.
The quiz was run by Jean who asked a series of general knowledge questions, with additional questions also being offered up by some of the participants.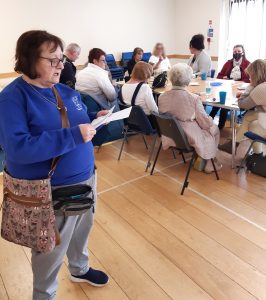 There then followed an easter egg hunt in which members were invited to search for a number of easter egg cards that had been hidden around the hall. Those that were successful won prizes.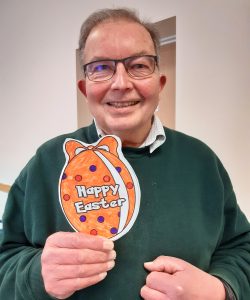 The session finished off with a raffle that included prizes ranging from easter eggs, to bath salts and the odd bottle of prosecco. A huge thank you to those that had donated the various prizes.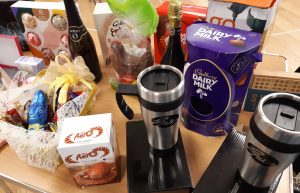 A selection of photographs taken during the session can be found in the gallery in the album entitled Easter 2022. The photographs can also be seen in the slideshow below.