Hats for Headway
21 May 2021 at 8:00 am

-

5:00 pm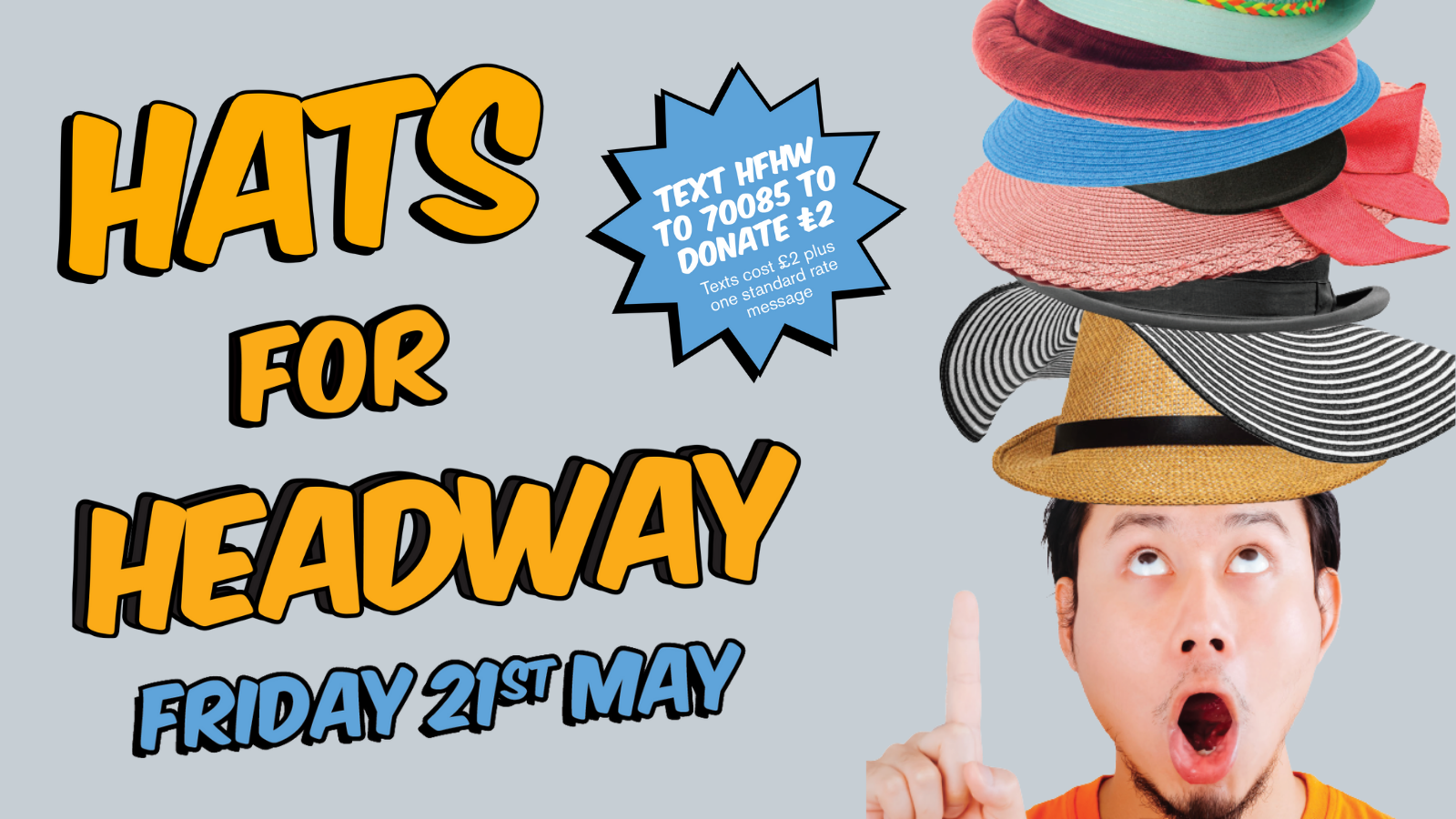 Once a year, at the end of Action for Brain Injury week, Headway runs a fundraising campaign to raise money to improve life after brain injury.  The campaign, Hats for Headway, asks supporters to wear weird and wacky hats and make a small donation of £2 to the charity.
Under normal circumstances Headway North Cumbria would run an event at the Day Centre in recognition of Hats for Headway.  Previously we have held a Teddy Bears' Picnic, a 40th Birthday Party and last year we celebrated Hats at Home for Headway with a Zoom meeting:
http://headwaynorthcumbria.org.uk/2020/05/19/hats-at-home-for-headway-15-may-2020/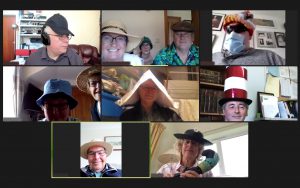 This year we are encouraging our members and supporters to participate directly in Headway's national campaign.
All that you need to do to be involved is to wear a hat with pride, donate £2 to Headway by text, and post a picture on social media using the hashtag #HatsForHeadway to show your support.  By posting your picture you will also be automatically entered in a competition for the "Best Individual Photo".
For more details please visit the Headway UK website:
https://www.headway.org.uk/about-headway/events-and-conferences/hats-for-headway-day/
A video made by Headway for last year's campaign, which remains valid for this year, can be viewed below:
Those members and supporters that do decide to participate in Hats for Headway are invited to send a copy of any photos to the Secretary so that they can be compiled into a news article for the website.