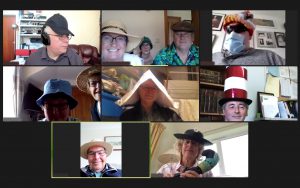 Each year Headway invites anyone who wants to help improve life after brain injury to wear a wacky hat to show their support and make a small donation. At Headway North Cumbria we usually run a Hats for Headway event at our Day Centre. In 2018 we held a Teddy Bears Picnic and in 2019 we held a 40th Anniversary Celebration.
This year, because of the Coronavirus pandemic we were unable to meet at the Day Centre. Despite this we invited our members and supporters to wear wacky hats in their homes and share photographs of them doing so. We also held a Zoom chat in support of Hats at Home for Headway!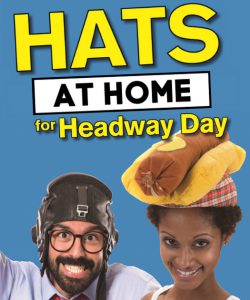 Here we see six of our members wearing an array of hats ….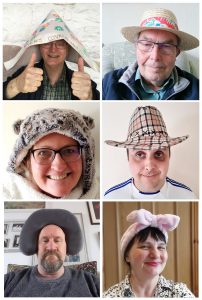 …. and here is a screenshot from our Hats at Home for Headway Zoom meeting ….

Further photos of our members wearing a range of different hats can be found in the gallery in the Photo Album entitled Hats at Home for Headway. The gallery can also be viewed below: