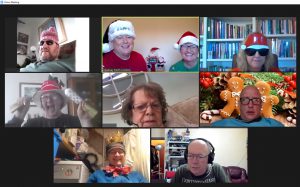 2020 has been a difficult year and the prospect of a good Christmas has been on many people's minds for some time.  Sadly the spread of the coronavirus has continued despite recent lockdown measures.  Increasingly demanding restrictions are now being placed on the way that Christmas may be celebrated in order to prevent the NHS being overloaded and to save lives.
We have all known for some time that Christmas will be different this year from usual and so Headway North Cumbria and its members have adapted in order to prepare for Christmas in a different way.  This post is intended to show what our members have been doing to prepare for Christmas in 2020.
Christmas Cards
Many of our members like to exchange Christmas cards at this time of year.  Normally this would be done in person at a Day Centre session or at the Christmas Lunch but this was not possible this year.  To overcome this issue we thought that it might be a nice idea to set up a temporary facility where members could safely drop off any cards that they wished to send to other members.  We set up a manned "letter box" in The New Waterton Hall Car Park on Monday 7 December and a number of our members and volunteers took the opportunity to post their cards.  Over 150 cards were collected, sorted, and subsequently delivered to the recipient.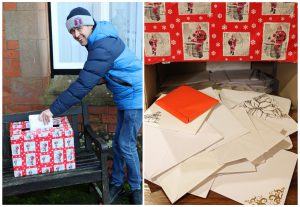 Christmas Gift Bags
In December each year we would normally hold a Christmas Lunch to celebrate the festive season and reflect on what has been achieved throughout the year.  This is normally very well attended with up to 70 members and guests participating.   This was not possible this year and so it was decided that members would be provided with a Christmas gift bag for them to enjoy in their own time.  Sixty bags were prepared containing a variety of Christmas goodies, a small gift, a card and a Christmas message from the Headway North Cumbria committee.  Bags were then distributed, along with the Christmas cards collected in the card drop, to our members by a team of volunteers.  This was also a great opportunity to have a socially distanced face-to-face meeting with our members.  A huge thank you to those volunteers and members that were involved in the preparation and distribution of the goodie bags and cards.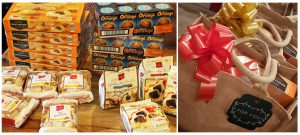 Virtual Meetings
Our weekly Zoom meeting has continued in the run up to Christmas with our last meeting of the year being held on Monday 14 December 2020.  We had 14 participants many of whom attended wearing Christmas jumpers and/or hats.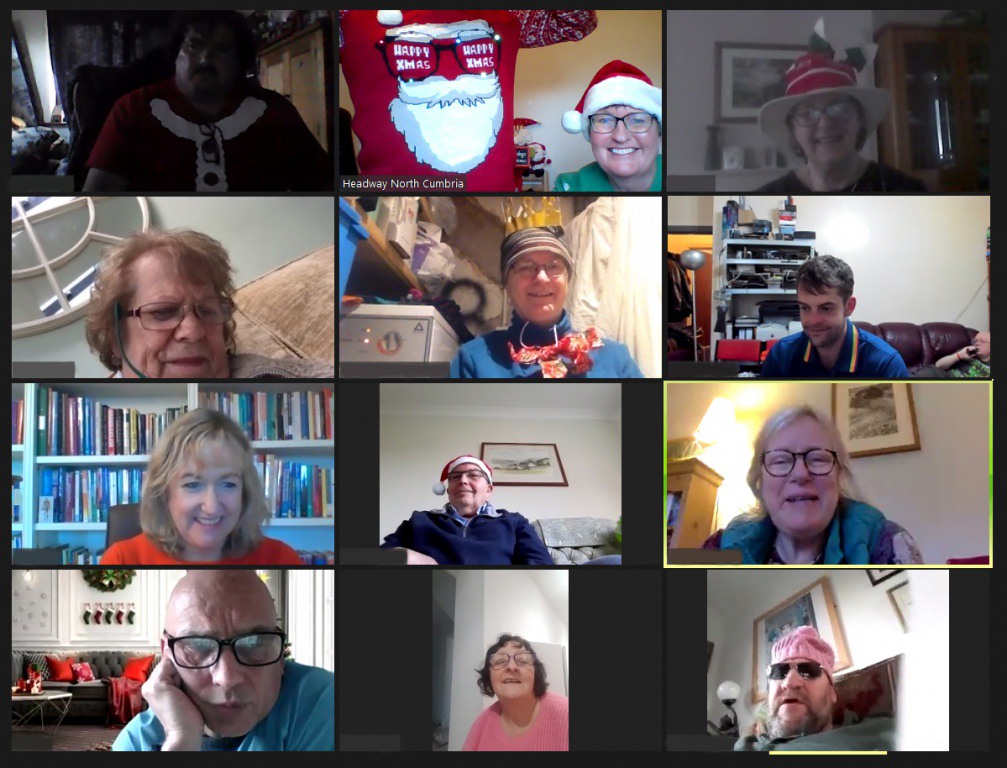 Christmas Quiz
On Monday 14 December we also held our final Zoom quiz of the year with 11 participants, two of which attended for the first time.  The quiz included 20 questions on reindeer, seasonal food and music, snowmen and all things Christmassy.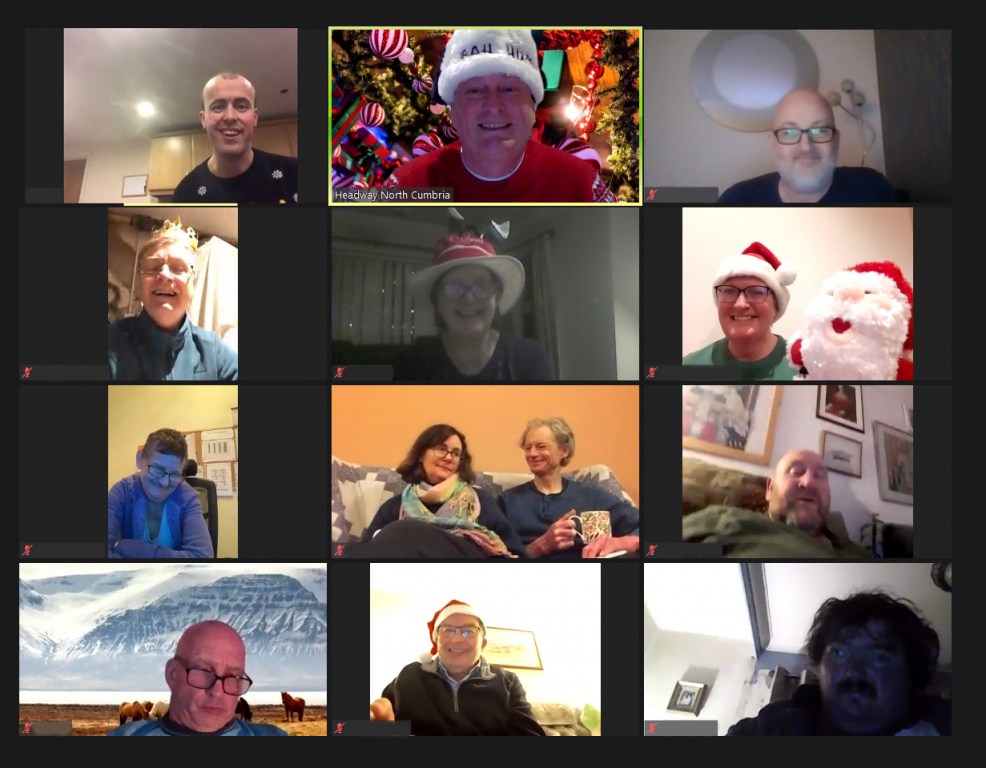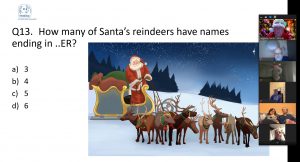 Craft and Other Activities
Many of our members have continued with their arts, craft and other projects, many with a Christmas twist.  Members have shared photos of what they have been doing whilst others were keen to show off their efforts from their doorsteps whilst maintaining appropriate social distancing.     Activities include:
Painting: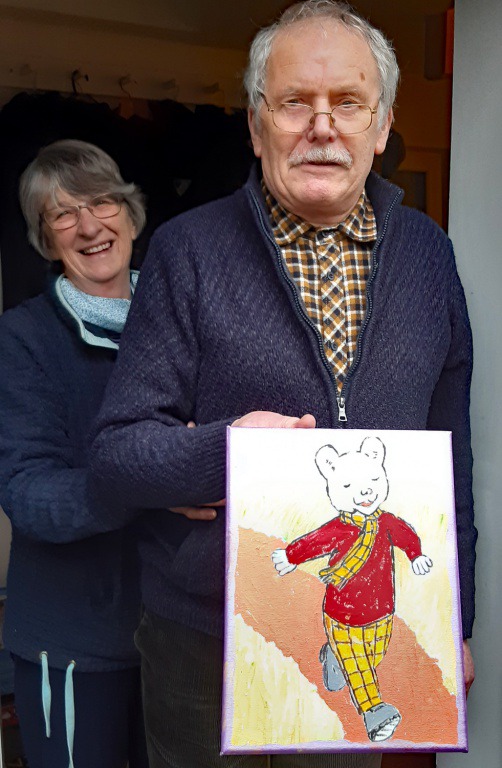 Knitting: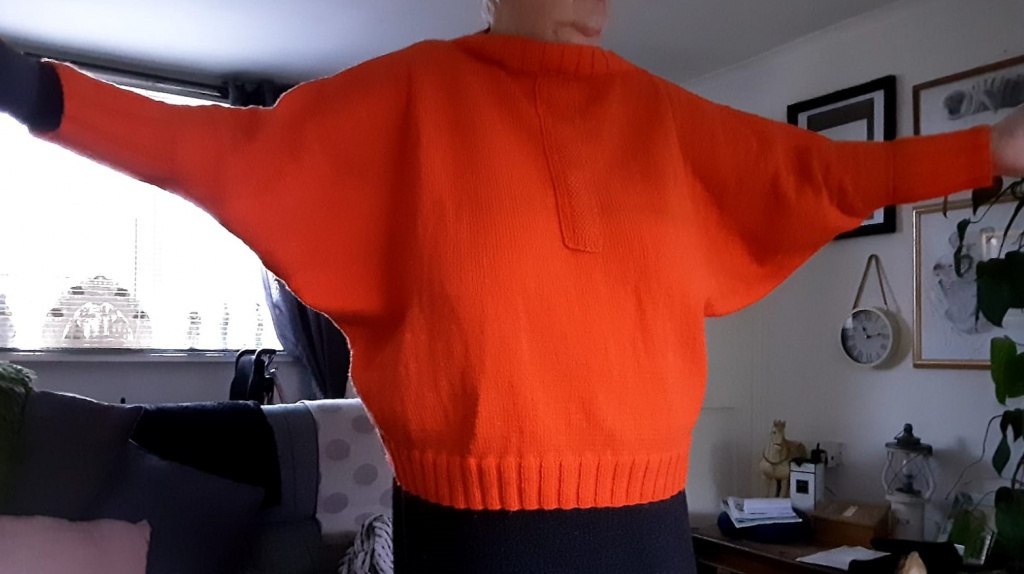 String Art: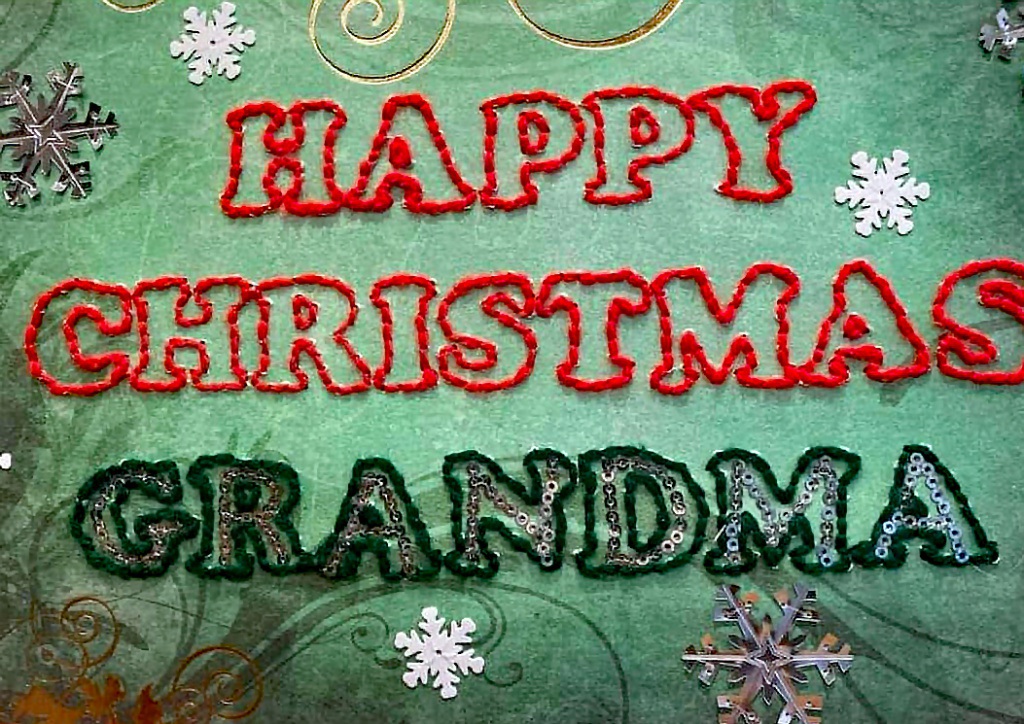 Christmas Wreath making: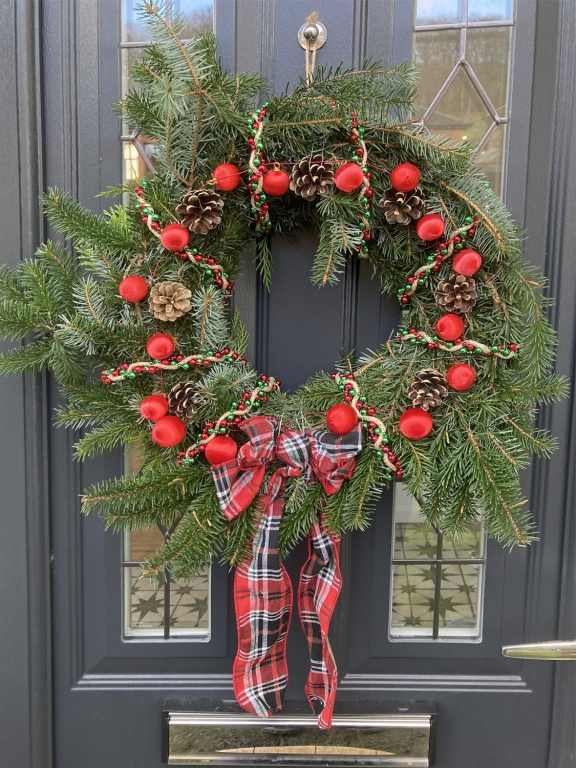 Creative Writing:
Helen has continued writing her excellent and insightful series of poems about living with a brain injury.   These have been shared through this website (here) but have also been taken up by Headway UK and published on its website (here) and Instagram feed (here) where they are proving to be very popular.
Baking: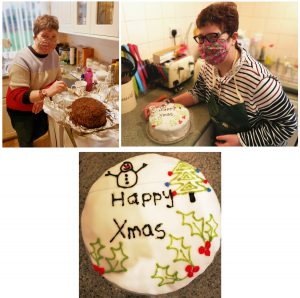 … and Let's Not Forget Our Animal  Friends
Whilst many of our members will have been dressing in Christmas jumpers and hats let us not forget our animal friends, some of whom have also embraced the festive spirit.  Here we have Bernie, Debora and Cooper in a Christmas mood: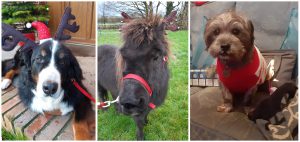 We would like to wish all our members, volunteers and supporters a very Merry Christmas and best wishes for 2021!
For further photos of what our members have been up to please visit the gallery in the Photo Album entitled Christmas 2020.  The gallery can also be viewed below: