Headway North Cumbria member Helen has recently recorded an interview to be broadcast later in the month on local radio station RadioAlty.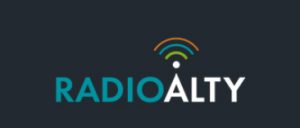 RadioAlty is the local radio station for Altrincham, South Manchester, and broadcasts continuously online and via radio apps.  It is a community station run by people from the local area and broadcast from the homes of the people in the team.  The aim of this radio station is to support the community which is at the heart of the station – music, bands, community groups, charities, and local businesses.
The interview came about when one of the presenters, Rod Maxwell, himself a Headway member, read some of Helen's poems and wanted to talk to her about her experiences about living with an acquired brain injury and how writing poetry was helping with her recovery.   Rod, who had a brain tumour removed in 2016, is a keen broadcaster and runs the Lockdown Late Lunch show on RadioAlty from 2-4 pm every Monday, Wednesday and Friday and regularly broadcasts interviews with brain injury survivors to increase awareness of the subject within the community.  Rod is also a keen podcaster and participates in a couple of podcast series, one of which – Life with No Filter – involves 4 people living with brain injury discussing their experiences of dealing with the after effects of living with brain damage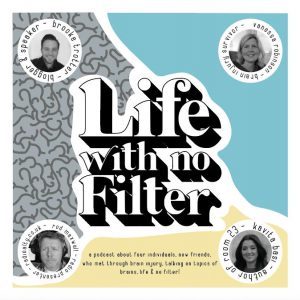 To find out more about Rod please visit the Headway UK website where he has shared his story in the same "Brain Injury and Me" section in which Helen shared her poetry.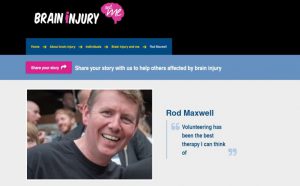 Previous editions of the Lockdown Late Show, and Rod's podcasts can be found at RadioAlty.
Rod's interview with Helen was conducted over Zoom and was broadcast in its entirety during an edition of Lockdown Late Lunch on 22 March 2021.  It is now available on demand at the RadioAlty website and is directly accessible from this link.
The interview with Helen commences about 42 minutes into the show and runs, interspersed with music that was selected by Helen, for about 50 minutes.  During the interview Helen speaks of living with a Traumatic Brain Injury, learning to cope with new challenges and her experiences with Headway and Headway North Cumbria in particular.  She also talks about how writing poetry has helped with her recovery and explains how she goes about putting pencil to paper.  She also reads two of her poems –  Headway and Acceptance.