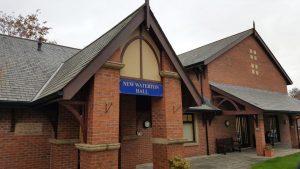 Throughout December 2021 there has been a rapid spread of the new, Omicron, variant of the COVID-19 virus. Cases of COVID-19 are higher now than they have ever been with daily infection rate records being exceeded on a regular basis. The Government has already put a number of precautions in place and it is likely that more will follow shortly.
With all this in mind it has been decided that we will not be re-opening the Headway North Cumbria Day Centre on 10 January 2022, as originally planned, but will delay until the situation becomes clearer and we can be confident about re-opening safely. We will continue to monitor the situation but it is unlikely that we will be able to re-open the Day Centre until at least February 2022.
It is appreciated that this will be a disappointment to many, but this decision has not been taken lightly, and has been made in the best interests of our members and volunteers.
It is still possible to catch and spread COVID-19, even if you are fully vaccinated. That's why our members are encouraged to follow the guidance that is being published by the Government and take appropriate measures to keep themselves and their loved ones safe at this challenging time. The current guidance is:
– Get vaccinated and get your booster dose.
– Wear a face covering in most indoor public places and on public transport.
– Work from home, if you can.
– Let fresh air in if you meet indoors. Meeting outdoors is safer.
– Get tested and self-isolate if required.
– Wash your hands regularly.
– Keep your distance from people you don't regularly meet with.