Look Ahead in the North is an annual residential weekend at The Calvert Trust, Kielder Forest. This year it was held over the period 3-5 March 2023 and was blessed with relatively good weather despite not being particularly warm.
A total of 11 people from Headway North Cumbria attended and joined with representatives from other Headway groups and branches from the North. A great time was had at a well organised event which included a large number of activities suitable for those with a wide range of abilities and interests.
Arrival time was from 4pm on the Friday evening and after settling in and dinner we attended the Welcome Address and participated in the Steven McAleese Annual Memorial Quiz. We are delighted to report that the Headway North Cumbria Team emerged as quiz winners – for the first time sine LAN 2016.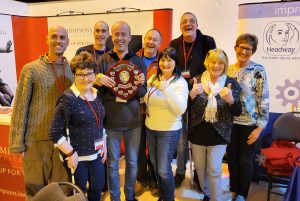 On Saturday, following breakfast, our members split up to participate in a variety of activities. For some this involved a motor launch trip on the Kielder Reservoir, archery and axe throwing: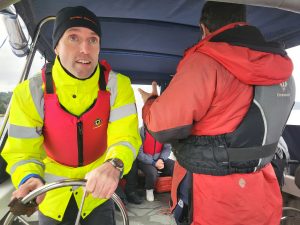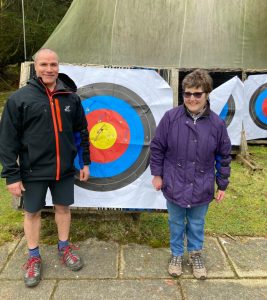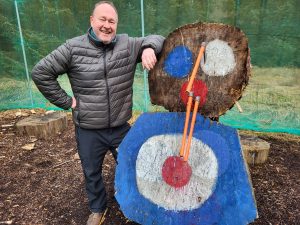 Some enjoyed the arts and crafts activities on offer, some were taught about forensic work including fingerprinting, and others relaxed in the on-site swimming pool. A range of therapies were also available with some of our members taking advantage of, for example, the Indian Head Massage and Spiritual Healing.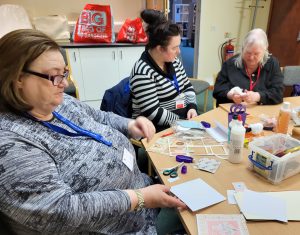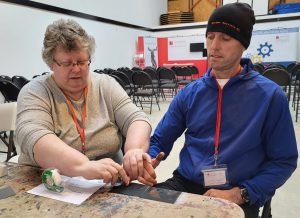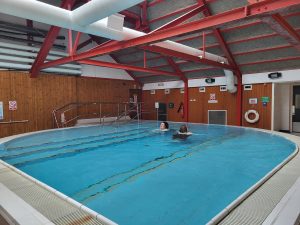 After a dinner which offered a wide selection of choices, there was a murder mystery event in which participants were given clues and invited to work out who committed the crime, why and where. This was followed by LAN's Got Talent – a talent show where those that were brave enough to perform in front of others had an opportunity to display their musical talents. This, in turn, was followed by a raffle.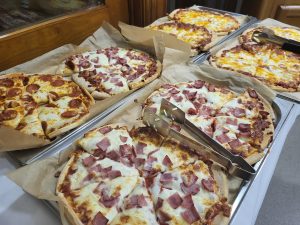 Sunday morning and we were up an about trying new activities, or repeating some of those that we had enjoyed the previous day. For the more adventurous it was an opportunity to try out the Calvert Kielder rides – King Swing and ZipCoaster.
Regardless of whether they were thrill seekers or interested in somewhat more leisurely activities, our participants had plenty of choice of things to do and were able to make the best use of the options that were available. All seemed to have a great time.
A big thank you goes out to the Organisers and the Sponsors whose efforts ensured such a successful weekend. Thank you also to Cumbria Community Transport for providing a minibus.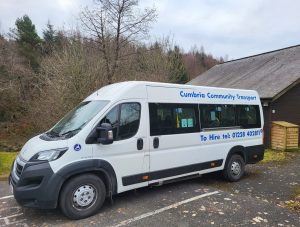 A full series of photographs from the weekend can be found in the gallery in the Photo Album called Look Ahead in the North 2023 and can be viewed in a slideshow below.